CAREERI Uses Research Data to Relieve Earthquake Disaster in Nepal
Updatetime:2015-04-27From:
【Enlarge】【Reduce】
A Richter 8.1 earthquake happened in Nepal on April 25, and Tibet has also been affected. After the disaster, CAREERI held an emergency meeting on Nepal earthquake relief on April 26.
Due to Nepal quake happened in mountainous areas, it will create a number of secondary geological disasters, such as landslide, debris flow and glacial lake outburst floods and so on. After Nepal quake, glacial lake outburst floods will be the primary problem that Nepal government and international aid agencies should be focused on.
CAREERI has done a lot of work in the field of glacial disaster, glacial and ice lake investigation, and acquired some achievements. On the basis of research data, CAREERI will carry out the investigation and monitoring on secondary geological disasters in Nepal to aid the earthquake relief.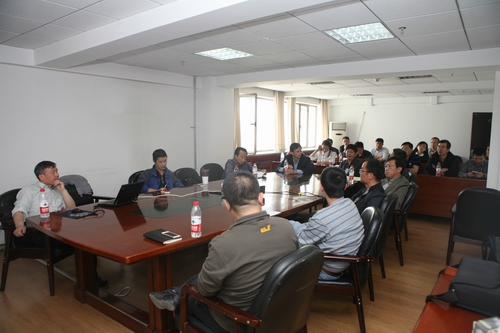 The emergency meeting site
The meeting site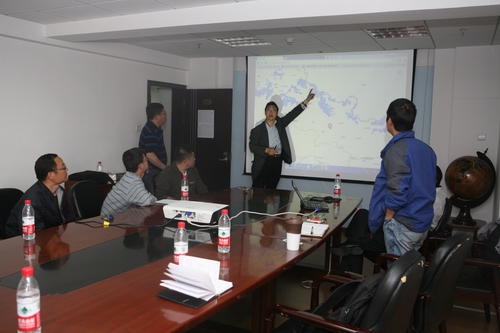 The emergency meeting site