NIEER Scientists Conduct a Cooperative Scientific Investigation to the Alaska and Arctic regions
Updatetime:2017-07-24From:
【Enlarge】【Reduce】
A NIEER's research group headed by CAS Member QIN Dahe, together with co-workers from Lanzhou University, Tsinghua University and Yunnan University, conducted a cooperative scientific investigation to the Alaska and Arctic regions from June 18 to 27.
On June 19, the Chinese research group, accompanied by vice president of University of Alaska Fairbanks (UAF) Larry HINZMAN, director of International Arctic Research Center Hajo EICKEN and Prof. ZHANG Xiangdong, visited the northwest campus of UAF in Nome.
The director of the northwest campus of UAF Bob METCALF introduced the basic information of the northwest campus of UAF, and CAS Member QIN Dahe also gave a brief introduction to the cooperative target, and Prof. KANG Shichang introduced the Cyospheric Science Monitoring Network Platform of China and the cooperative scheme. After the workshop, the Chinese research group visited the hydrological ecological observation station of UAF in Nome.
At the next day, the Chinese research group held a symposium with the representatives of government officials, research institute and the local residents of Nome, and discussed the effect of cryospheric changes on the welfare of local residents. After the symposium, the Chinese researchers visited the Chukchi campus of UAF.
On June 23, the Chinese research group held a workshop with Larry HINZMAN, Hojo EICHEN and the scientific directors of the International Arctic Research Center of UAF. They discussed the feasibility of cooperation on the cryospheric scientific investigation between the State Key Laboratory of Cryospheric Sciences and International Arctic Research Center. The workshop laid the foundation for the site selection of the field observation station of the overseas Arctic cryospheric change and sustainable development research center of CAS.
The Chinese research group also investigated the typical oceanic glacier in Juneau, and intended to conduct the long-term monitor to the typical glaciers by using unmanned aerial vehicle and 3D scanner.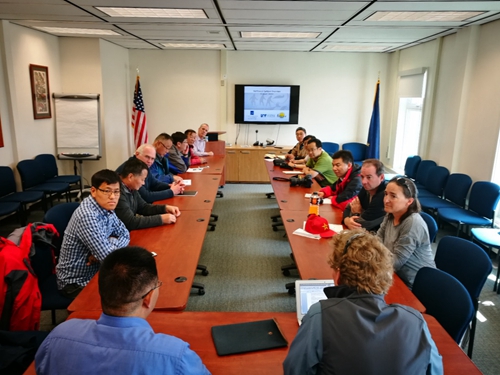 China's Scientific research group discussed with staff of the northwest campus of UAF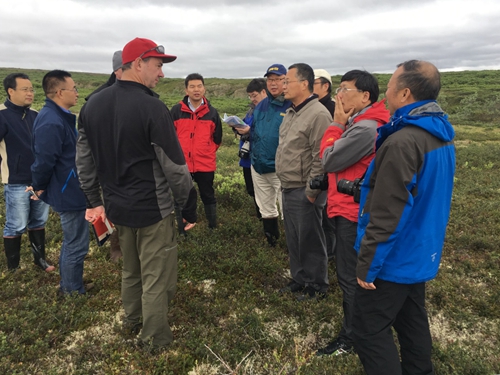 China's scientific research group investigated the permafrost hydrological ecological monitoring station of UAF in Nome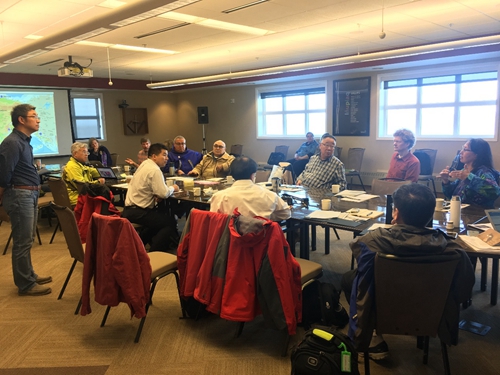 China's scientific research group held a workshop with the representatives of government officials, research institute and local residents of Kotzebue

China's scientific research group held a symposium with the Mayor of Nome, representatives of government officials and local residents of Nome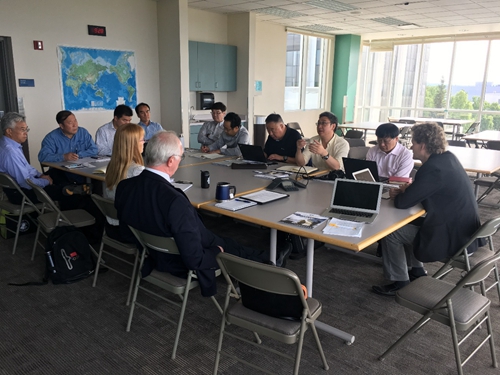 Chinese scientists discussed the establishment of the overseas research center of CAS with their foreign colleagues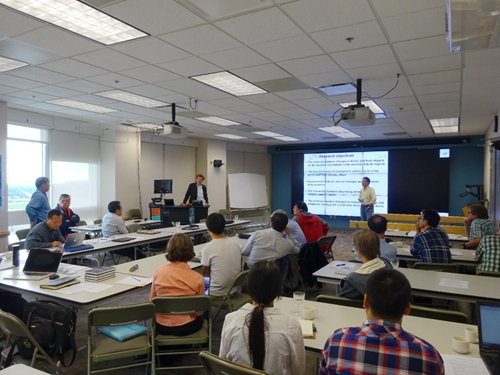 The meeting site