Scientists Develop the Research Framework and Disciplinary System of Cryospheic Science
The cryosphere is the part of the Earth system consisting of all snow, ice and frozen ground, both on and beneath the surface of the Earth, and the oceans.
As an integral part of the climate system, the cryosphere responds the quickest to, and is the most representative of, global climate change. It also impacts both bio and anthropogenic systems on different spatial and temporal scales.
However, the research framework of cryospheric science hasn't completely been set up, and the intension and extension of cryospheric science is unclear. Although the term "cryospheric science" has been widely used, these issues lack systematic study.
Recently, a research group of Prof. QIN Dahe, DING Yongjian, and XIAO Cunde from the State Key Laboratory of Cryosphere Science, Northwest Institute of Eco-Environment and Resources of the Chinese Academy of Sciences together with their coauthors from Northwest University of China address these questions by review the current Cryosphere research. The results are now published in the journal Natural Science Review.
Scientists specified the development of the cryosphere science itself, and analyzed the interactions between the cryosphere and other earth spheres. Furthermore, they summarized the research framework and disciplines of cryospheric science, and predicted the research direction and perspective of cryospheric science in future.
Scientists consider that cryospheric science is an inevitable product of international research on the earth and environmental changes as well as on human sustainable development. It will not only strengthen the linkage between the cryosphere and other earth spheres by deepening traditional research areas, but will also bring more focus on the critical roles of the cryosphere in interactions between earth spheres, and will enhance the relationship between cryospheric change and climate, ecology, hydrology, surface environment, and sustainable development.
The disciplinary tree of Cryospheric science is developed following the mainstream of change-impacts-adaptation. The disciplines of cryospheric science were teased out against characteristics of traditional branches and the developing interdisciplinary branches of cryosphere elements, which will provide reference to cryospheric science as it systematically grows to maturity.
The lead authors (QIN Dahe, DING Yongjian and XIAO Cunde) of this research are financially supported by the Global Change Research Program of China (Grant No. 2013CBA01808), the National Science Foundation of China (NSFC) (Grant No. 41421061 and L1524012).
Contact
DING Yongjian
Email:dyj@lzb.ac.cn
Northwest Institute of Eco-Environment and Resources, CAS, Lanzhou, Gansu 730000, China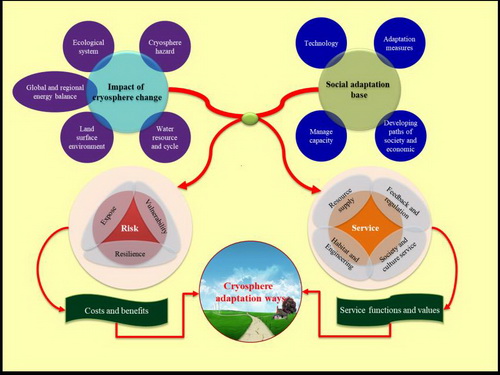 Fig. 1 Relationship between the cryosphere and sustainable development (Image by DING Yongjian)
Fig. 2 Schematic map of Cryospheric Science Tree (Image by DING Yongjian)
Fig. 3 Disciplinary structure (system) of cryospheric science (Image by DING Yongjian)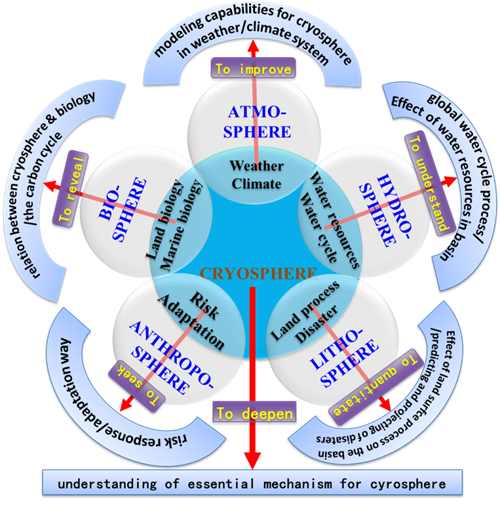 Fig. 4 Schematic map of the frontiers of cryospheric science (Image by DING Yongjian)